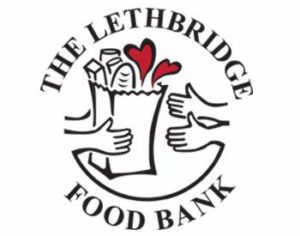 The Lethbridge Food Bank was founded and established in 1982, to serve Lethbridge and surrounding area with access to healthy food options.
The Lethbridge Food Bank is an important part of a vibrant community to ensure a food security resource for families in need. As a non-profit organization we depend on donations from individuals and businesses like yourself to sustain our clientele.
Our Mission is to Support people with access to food and community resources.
We provide our clients with one hamper per month and supplements of bread and produce twice weekly.
In addition to providing the immediate need of food for our clients, Lethbridge Food Bank provides programs to support our community:
Birthday bundles-  assisting parents with their children's birthday necessities
Financial literacy programs- teaching proper budgeting and planning for the future.
Tax Clinic- providing clients with the resource of filing their taxes for free.
And a new program for our children and youth called "Mindful Munchies". During the fall of 2017, The Lethbridge Food Bank, in partnership with My City Care, began the Mindful Munchies program, providing students in need nutritional food items to enhance their future success. To date, 16 schools/agencies in our city have signed up to our lunch program.
For more information visit www.lethbridgefoodbank.ca