This 
year we are asking residents in all multi-family dwellings, gated communities, and assisted living complexes in Lethbridge to help feed Lethbridge this summer.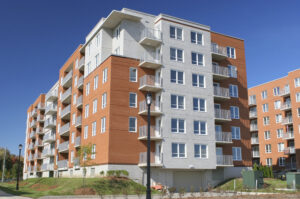 We know that many residents of apartments and condominiums participate in Target Hunger by bringing their donations to participating grocery locations or volunteering to help during the event. We thank you and hope you will continue doing so.
This year we hope that many of you will let us pick up directly from you by allowing bins in your lobby or  our Yellow Bags at your door.
To get your building involved you will need your Condominium Board or property management company permission. If you have questions please email us at targethunger.volunteer@gmail.com
---
Do you live in an apartment, condo, or a townhouse? Can you help?
---
if so..
please watch for our signup form on our website starting,
May 1st 2023
---